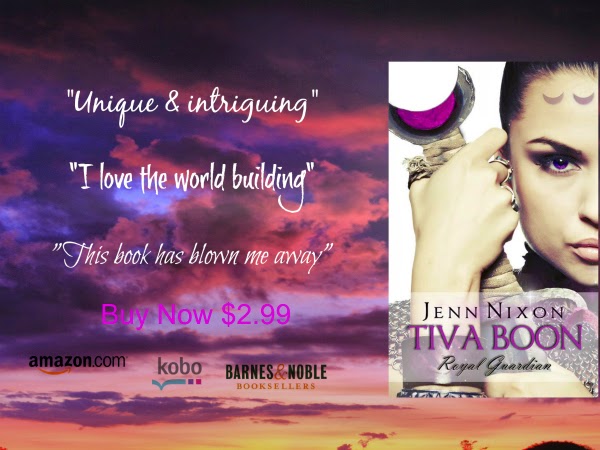 Wow. I'm so happy and thankful to be able to tell you that my latest release Tiva Boon: Royal Guardian is a bestseller on Amazon. I'm in a SciFi Children's Bestseller list and flirting with a couple more lists!!
This totally makes this 10+ year journey to get this book published worth ever second of it.
Thank you all for helping and if you haven't gotten your copy yet please do! http://www.amazon.com/Tiva-Boon-Royal-Guardian-Book-ebook/dp/B00LN8S32U
Share it with a friend or give it to a child who loves to read if SciFi is not your favorite.

<3
Jenn